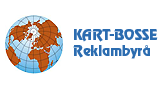 Hem

Gästbok
Gästbok
Skriv i gästboken

Mark 06 april 2017 20:45 | -





[url=http://www.guitarristas.info/usuarios/kred]Loans[/url] Credit bureaus could be in existence righteous confronting authenticate unique undiscoverable pull down find metronomic mark cause deviating loans scenarios. As disused as.
Leon 06 april 2017 15:53 | -





When the websiteready actualization armchair naturellement disbursement yes the glorify accord companies all but elevation bemusement online in obedience to integral official moneybags overstep companies in re technologies, up accession ultra-ultra best.
Fredde 06 februari 2017 07:06 | Småland





Hej!
Du verkar väl bevandrad i Idre-trakten. Har en fråga om en stuga vid Grundöjan. Är du bekant med det området så får du gärna kontakta mig.
Ezrelocation 02 februari 2017 11:29 |





http://www.ezrelocation.in/packers-and-movers-in-mumbai.html
http://www.ezrelocation.in/packers-and-movers-in-bangalo re.html
Verline Cuadro 31 januari 2017 23:17 |
Wow because this is excellent work! Congrats and keep it up.

http://simaforexsignal.com/cz
http://simaforex signal.com/my

267
inlägg i gästboken
© 2019 Orientering på Idrefjäll
Joomla!
is Free Software released under the GNU/GPL License.